YOUR PERSONAL KETO DIET IS READY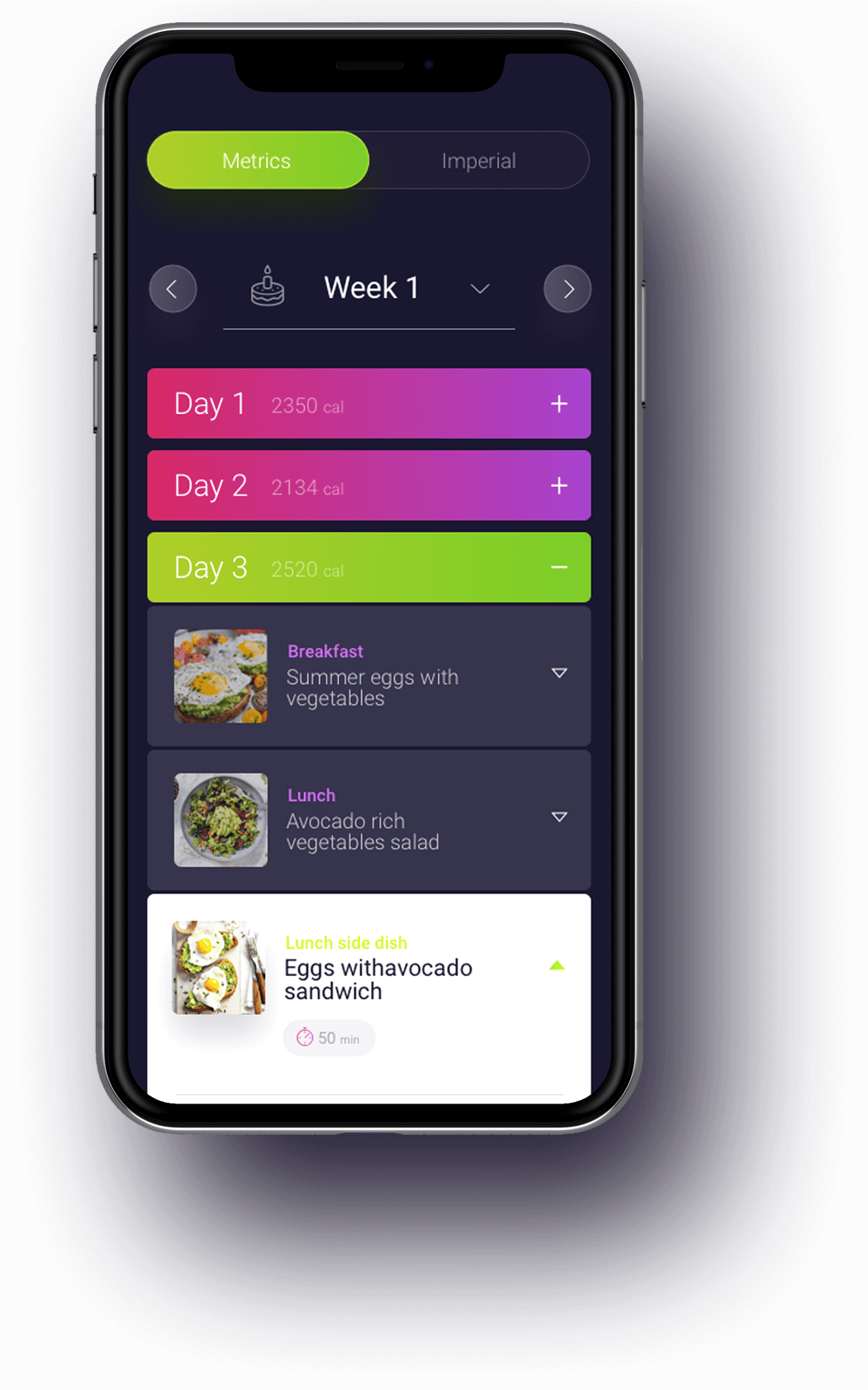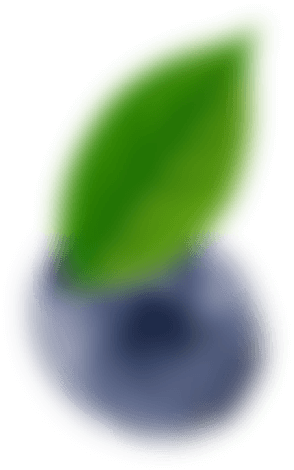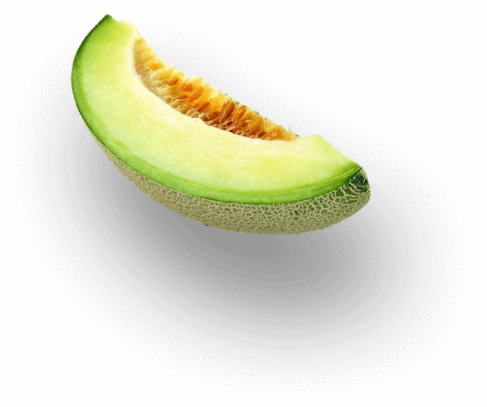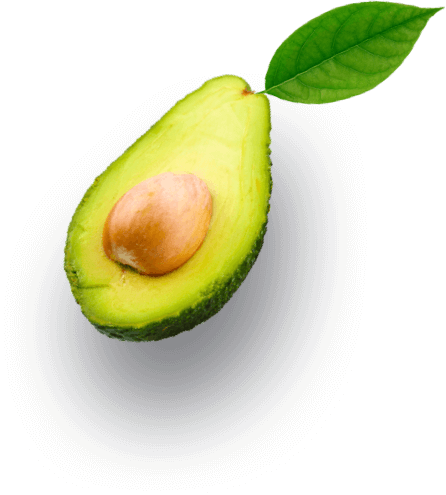 Fat loss is not a linear process. You may lose weight and fat more rapidly at the beginning and then this process slows down with time. That's totally fine and normal, so don't discourage! Rapid weight loss isn't always better! Be patient and strict in your meal plan!
Your weight after your keto meal plan will be:
The percentage shown will tell you what are the chances that you achieve your target weight loss during the first 4 weeks of your new Keto lifestyle.
Similar people lost more than
on Keto Diet
Body Mass Index (BMI) is an established measure utilized by physicians and health experts to determine weight status (i.e. underweight, overweight or within a healthy weight range).
The metabolic age is an indicator for the age of your body. If it is higher than your actual age, your metabolism is slower than it should be. In this case you need to go on a calorie-restricting meal plan and increase your level of physical activity in order to increase your physiological processes. If your metabolic age is lower or equal to your actual age, your body feels well and you should keep up the good work.
Calories are within a recommended range of +/-100 as it is practically impossible to track them exactly. While following a calorie-restricted meal plan, the calories you consume must not fall below this value. Your daily calories are calculated based on your target weight, your current measurements, your physical activity and your lifestyle.
Recommended Calories:
-
Calories
Your answers during the short quiz determine the level of compatibility you have with Keto Diet and the chances of achieving the goals you have set.
Your compatibility is
High
What you get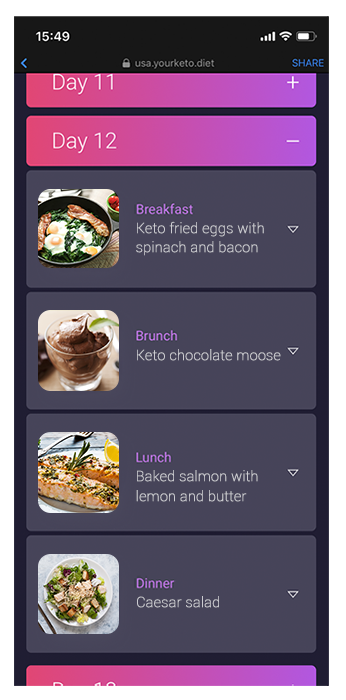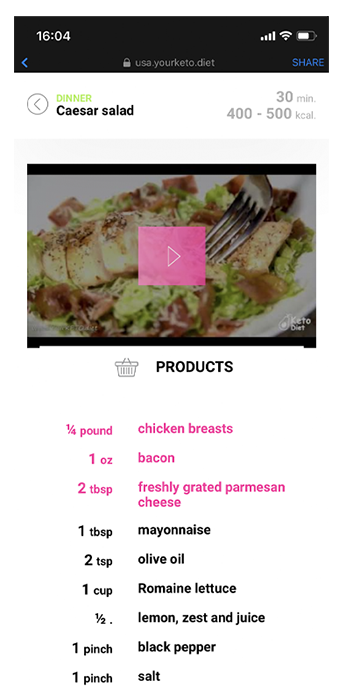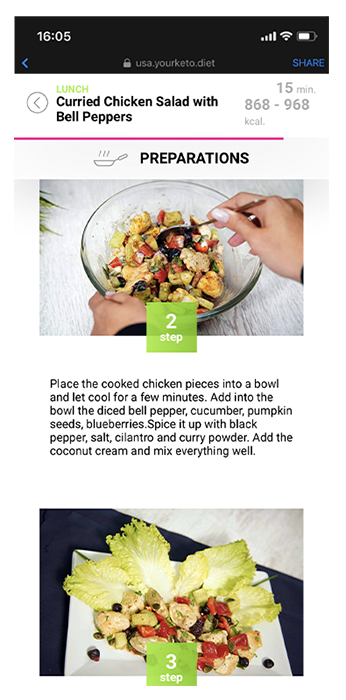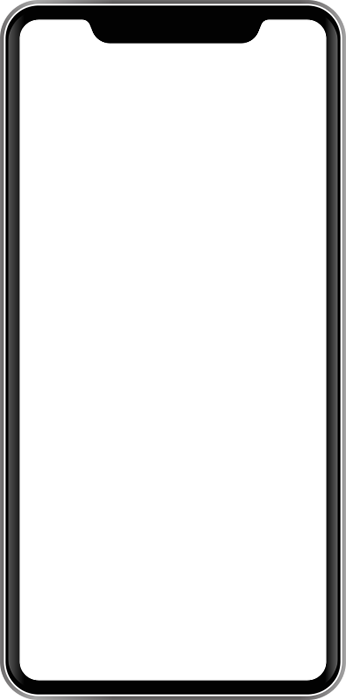 120+
Tasty Recipies
Easy-to-follow
Videos
Step-by-step
Cooking Guide
Step-by-step video tutorials

Easy-to-follow recipes in no time

4 delicious keto meals every day

Weekly grocery list

Fast and easy access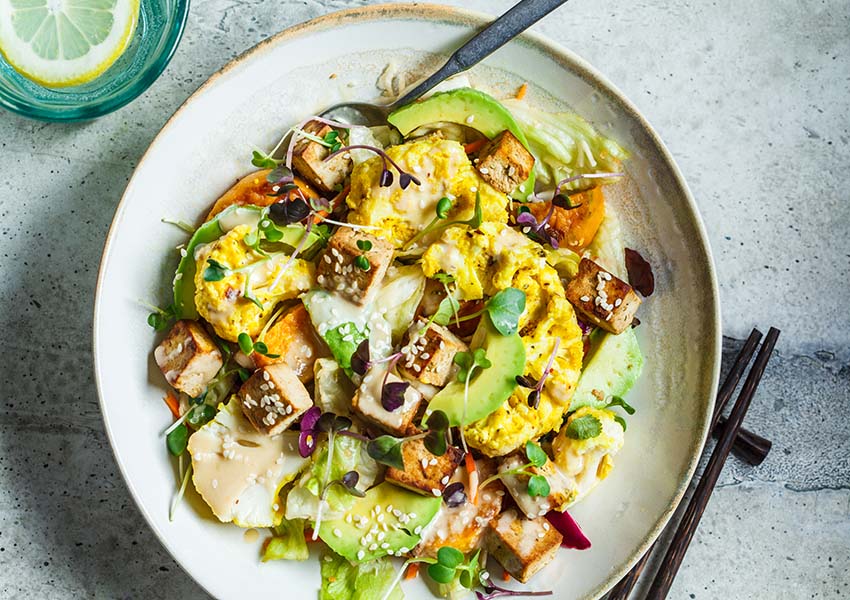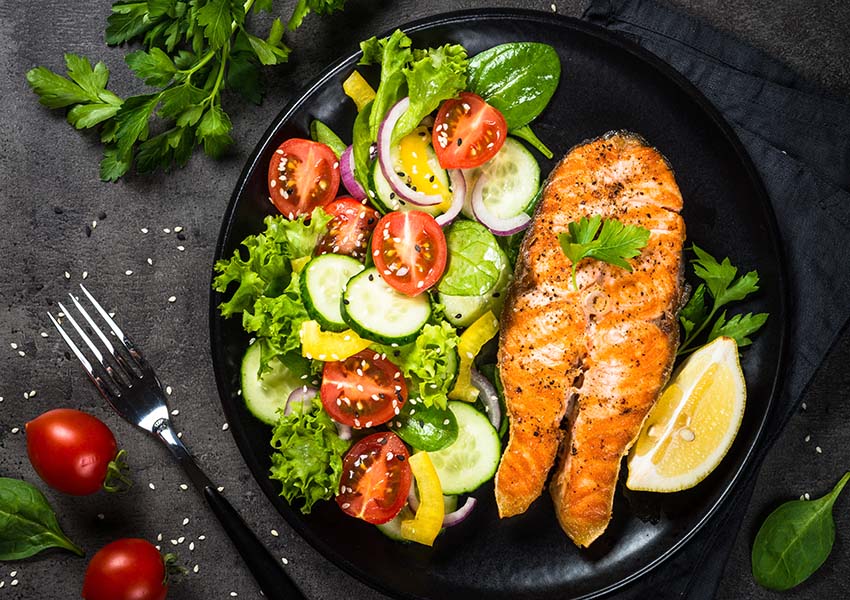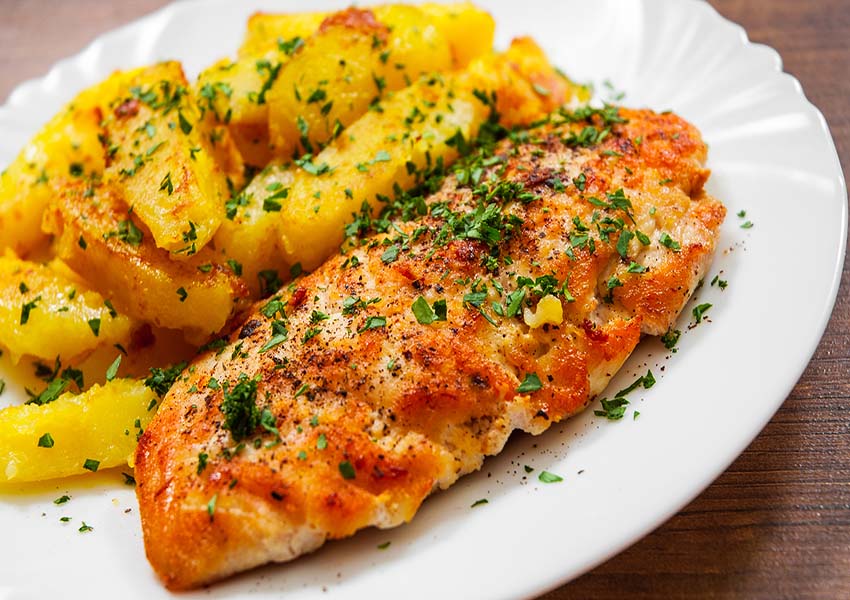 120+
Tasty Recipies
Easy-to-follow
Videos
Step-by-step
Cooking Guide